Why is music so good when high? 
Sensations like taste, sight and sound, are often felt more intensely with almost any intoxicant, even coffee can alter our perception. Cannabis has had a reputation for providing this enhancement for generations — ancient civilizations used it to increase sensory experiences. 
If you're a hip-hop fan or strictly listen to opera on vinyl, you will get more bang for your buck with the addition of cannabinoids. Daniel J. Levitin, music psychologist and professor of Psychology and Behavioral Neuroscience at McGill University, wrote in his book The World in Six Songs that THC's potential to make listeners feel euphoric and disrupt short-term memory allows listens to be more in the moment and "hear music from note to note."
That sounds a bit scary, but it just means to use care when consuming, as too much sensory enhancement is overwhelming for some people. For example, though you may want music to sound better, you don't want to smell strong odors with more intensity at the same time.
As for what you should listen to while partaking, one thing we can suggest is to focus on pro-pot artists. Every penny that you send to a cannabis-friendly musician or performer helps them accrue money, new listeners, click power and other ways to help you evangelize cannabis, via music stars.
Here are several musicians who are popular within the cannabis community:
Dr. Dre
Pink Floyd
Bob Marley 
Jimi Hendrix 
Grateful Dead
Method Man
Cypress Hill 
Tame Impala
Kendrick Lamar
Flaming Lips
Wiz Khalifa
Berner
Does that mean these musicians have the best songs to listen to high? Not necessarily, but they have managed to be important musical artists within many pro-cannabis communities and the larger weed culture. Some people enjoy listening to the same music they normally listen to while enjoying cannabis products. Some people like to listen to Afro Man's "Because I Got High." To each their own!
While modern popular music fully embraces the plant, artists from almost every type of music have some triangulation to cannabis at some point, so no one should feel left out — even classical music composers and conductors are fond of the leaf. 
Songs
A world without music would be a puritanical hell where everyone is forced to 'conform' and listen to daily lectures from Mike Pence. If the eyes are the windows to the soul, music is the back and front doors, as it fills you with a wide range of emotions. There is music for every mood: Unbridled joy, longing, anger, and lust.
When you include marijuana with the magical magnetism of music, you have a combination that goes together better than a low-rent wannabe dictatorial leader and prison. In this list, we look at 20 songs that sound incredible when you're stoned, but they aren't necessarily about Mary Jane.
Music is a subjective art form, so we don't expect you to agree with all, or even any, of these choices! As such, we invite you to provide your own stoner classics in the comments section below. So here they are, the 20 best songs to listen to while high:
Led Zeppelin – Ramble On
This English band is one of the greatest in rock n' roll history, and there are about a dozen songs from their back catalog that you could listen to while high. 'Stairway to Heaven' deserves an honorable mention simply for being one of the greatest songs ever written. However, 'Ramble On' is arguably an even better choice when one is utterly stoned.
'Ramble On' contains wonderful, soothing guitar riffs along with heavy guitar music that brings you into the complex world of Robert Plant and co. It is part of the album Led Zeppelin II which was released in 1969. According to Plant, the lyrics to the song were inspired by The Lord of the Rings.
Tame Impala – Yes, I'm Changing
This Australian band has been described as a cross between John Lennon and Pink Floyd. Their brand of psychedelic rock has become extremely popular with stoners, and there is a multitude of songs by Tame Impala that you could listen to while baked. The track 'Yes I'm Changing' comes from the band's third album, Currents, which was released in 2015.
Radiohead – 15 Step
Radiohead is a UK band that has always tried its best to move away from convention. Their seventh album, In Rainbows, was released in 2013 without the aid of a major record label and is arguably one of the band's finest. The entire album is a triumph of alternative music with piano, electronics, strings, and the ondes Martenot all getting an airing.
'15 Step' is an atmospheric track that transports you to another realm when you are sober, let alone when you are high. The song utilizes the rare 5/4 meter which makes it extremely hard to clap along to. Not that you'll care because you'll be too busy remaining in awe of a masterpiece.
Glass Animals – The Other Side of Paradise
This is another psychedelic band, and the British quartet is known for pushing the boundaries of music in almost every one of its songs. Glass Animals has gained fame for their remarkable live shows which involve dance-heavy versions of their songs. The song 'The Other Side of Paradise' comes from the band's second studio album, How to Be a Human Being which was released in 2016.
Bob Marley & The Wailers – Sun is Shining
If you don't have a Bob Marley track on your stoner playlist, you are doing it wrong! 'Sun is Shining' was first released as part of the Soul Revolution album in 1971. It reappeared on African Herdsman two years later and was re-recorded by Marley on his 1978 album, Kaya. It is one of his most popular songs and is widely credited as one of the tracks that led to the explosion of reggae fusion into the mainstream.
Back in 2015, UK newspaper The Independent released a list of the 20 most-streamed tracks from 420 playlists. Naturally, 'Sun is Shining' features prominently! It is a fantastic tune to listen to in concert with an uplifting marijuana strain. A deep examination of the lyrics suggests the song is praising Jah for the sunshine and the gift of another day. It is very much a song that should make you celebrate life.
Gorillaz – Feel Good Inc.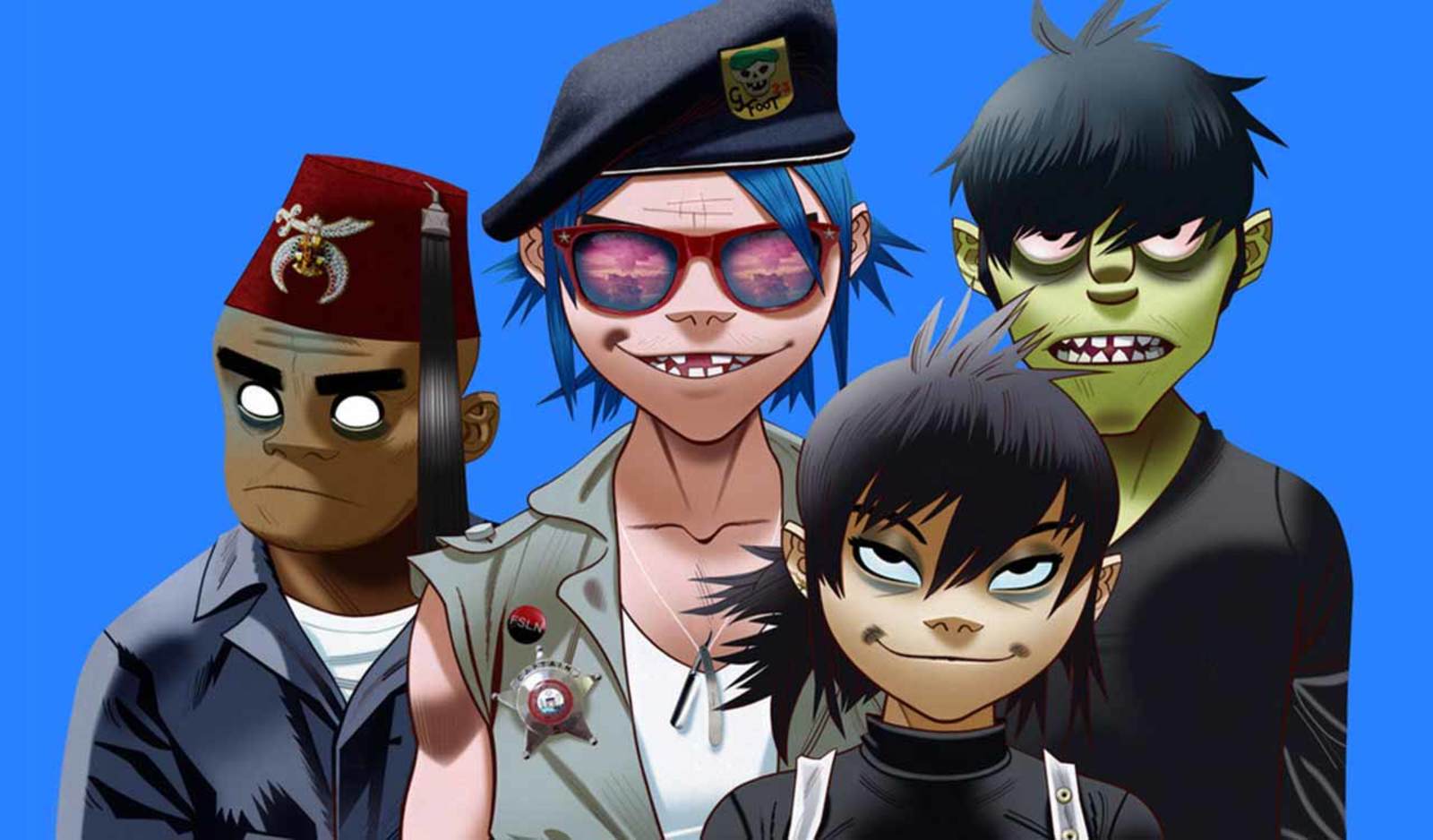 Gorillaz was a unique concept at the time. It was a 'virtual' band created by several individuals, including Blur frontman, Damon Albarn. Bizarrely, 'Feel Good Inc.' was the only track in Albarn's career to reach the top 40 on the Billboard Hot 100 list of singles. It ultimately became Gorillaz's most commercially successful track as part of the group's second album, Demon Days, which was released in 2005.
The track seems to be a protest against the evils of consumerism. In the music video, you clearly see the windmill mentioned in the song, which is perhaps a reference to George Orwell's Animal Farm, where a windmill powered the farm. We recommend getting stoned and watching the trippy music video while listening to the song.
Pink Floyd – Comfortably Numb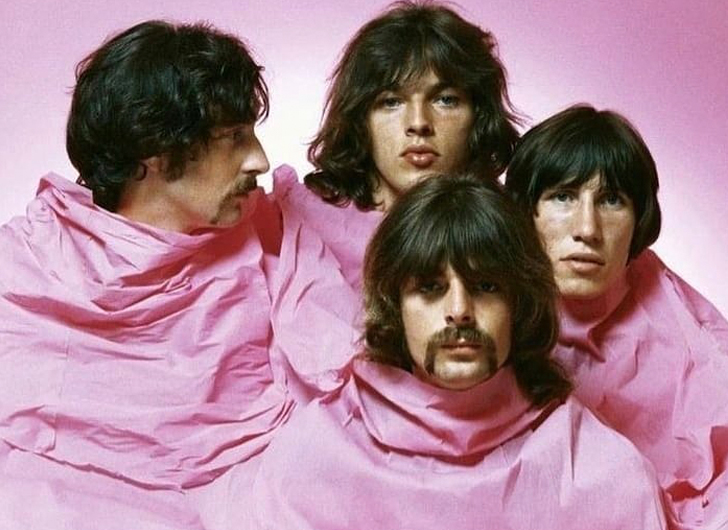 To lovers of psychedelic music, the British band Pink Floyd needs no introduction. Not everyone 'gets' this group, but those who do have become devoted followers. The song 'Comfortably Numb' was released as a single in 1980 and is part of the band's 11th studio album, The Wall, which was released in 1979.
'Comfortably Numb' is famous for being the last song the original band performed together live, in 2005. The song begins thoughtfully only to build up into a crescendo of one of the great guitar solos in musical history. You could choose one of several Pink Floyd songs while stoned, but we believe this one is the best.
Smoke Weed Everyday – Snoop Dogg
The only artist to feature twice on this weed-smoking playlist, Snoop always delivers the right vibes for getting high. His original ode to the chronic has become the ultimate stoner anthem and has also been sampled in countless bass-boosted versions. 
Bowl for Two – The Expendables
When it's "time to unwind," you can't go wrong with The Expendables' reggae-rock sound. "Bowl for Two" is the perfect soundtrack for when you and your best bud or significant other are kicking back and sharing a bowl. 
Silvia – Miike Snow
If you're smoking solo and feeling creative, Miike Snow's pop-electronic track "Silvia" off their self-titled debut album is an excellent accompaniment. Its ultimately chill psychedelic vibes are ideal for letting your thoughts wander and getting the creative juices flowing. 
Blueberry Yum Yum – Ludacris
Luda's smooth rap about the famed strain of the same name, Blueberry Yum Yum lyrically sums up the experience of getting high on really good weed. Just like the buzzy and heady strain for which it was named, this song is great for a wake and bake.
"STRAWBERRY FIELDS FOREVER" BY THE BEATLES
This classic, off of their 1967 Magical Mystery Tour album, is a famous psychedelic-sounding song that sounds incredible while high.
It was written and sung by the legendary John Lennon, who described it as his highest achievement as a member of The Beatles.
"Strawberry Fields Forever" was written about Lennon's childhood and his prideful view of his adult self.
Listening to this song feels like falling into a musical kaleidoscope, with the instruments and lyrics pulling you in deeper and deeper as the song progresses.