Cannabis drug testing describes various drug test methodologies for the use of cannabis in medicine, sport, and law. Cannabis use is highly detectable and can be detected by urinalysis, hair analysis, as well as saliva tests for days or weeks.
Unlike alcohol, for which impairment can be reasonably measured using a breathalyser (and confirmed with a blood alcohol content measurement), valid detection for cannabis is time-consuming, and tests cannot determine an approximate degree of impairment. The lack of suitable tests and agreed-upon intoxication levels is an issue in the legality of cannabis, especially regarding intoxicated driving.
The concentrations obtained from such analyses can often be helpful in distinguishing active use from passive exposure, elapsed time since use, and extent or duration of use. Although between 2000-2020 there had been a recall for 80% of at home drug testing kits. Because of this many companies took action and the industries identified the contents of these products which led them to take efforts of identifying the problem by finding a solution involving the chemical immunoassay. This was the main cause of why drug tests were so unreliable for the time being.
The Duquenois-Levine test is commonly used as a screening test in the field, but it cannot definitively confirm the presence of cannabis, as a large range of substances have been shown to give false positives.
How do marijuana drug tests work?
Cannabis leaves traces of THC in your fat cells that deposit into your bloodstream making those traces detectable by drug tests designed to check your urine, hair, blood, or saliva.
Urine analysis
Nanograms per milliliter, or ng/mL, is the unit of measurement used in drug tests. The most common urine analysis used is set to detect 50ng/mL or higher of THC in your system. What this means is that you need to have at least 50 nanograms of THC per milliliter of urine for the test to come back positive. This method of testing is the easiest to overcome by flushing your system for the day with a detox drink or permanently with a detox kit.
There are two different types of drug tests for urine analysis. Immunoassay, the most common, is the cheaper of the two options and offers results quickly. Like most things that are fast and cheap, there are a few drawbacks to this method of testing; sometimes immunoassay tests will give a false positive.
If your initial test comes back positive, a second type of test is taken to confirm the result. The gas chromatography/mass spectrometry (GC/MS) test is more expensive and takes more time to get results; however, it is a much more reliable test, rarely giving false positives.
Urine tests can return diluted results which means the test was inconclusive and must be retaken. The test retake usually occurs the next business day which provides additional time to detox. Urine tests can also result in false positives (you are clean but it says you are dirty) and false negatives (you are dirty but it says you are clean) making options for contesting and demanding a re-test potentially valid depending on the drug test.
Hair test
This is another type of test that employs two tests to confirm a positive result. The first test is the enzyme linked immunosorbent assay (ELISA) and the second test is the aforementioned GC/MS.
For most hair drug tests, the first inch and a half of your hair from your scalp down will be analyzed. The average hair on your scalp grows at the rate of half an inch per month. The inch and a half of hair taken for a drug test will thus be able to detect THC use for around 90 days.
Despite the ability to test further back than a urine test, hair tests are not the best choice for identifying recent cannabis use. This is because it can take up to a week for traces of THC to show up in your hair. Additionally, some medications have been known to produce false positives, so be sure to let the tester know if you are on any prescription or over-the-counter drugs.
Blood tests
When it comes to identifying recent cannabis use, blood testing is the best option to identify THC in your system. Within a matter of seconds after smoking, THC is detectable in your blood; which is why certain roadside tests can be blood tests under certain circumstances.
If you only took that one puff with a friend, THC can be detectable in your blood for one to seven days; however, heavy users can expect it to remain in their blood for quite a bit longer, and similar to urine it can be detected in your blood for up to two months after you start to abstain.
Mouth swab tests
Mouth swabs are becoming more popular because they are quick to administer and provide accurate information concerning recent use; however, they are pretty much only reliable for recent use. Because of this, law enforcement has embraced mouth swabs as a way to determine if someone is operating a vehicle under the influence.
What do my test results mean?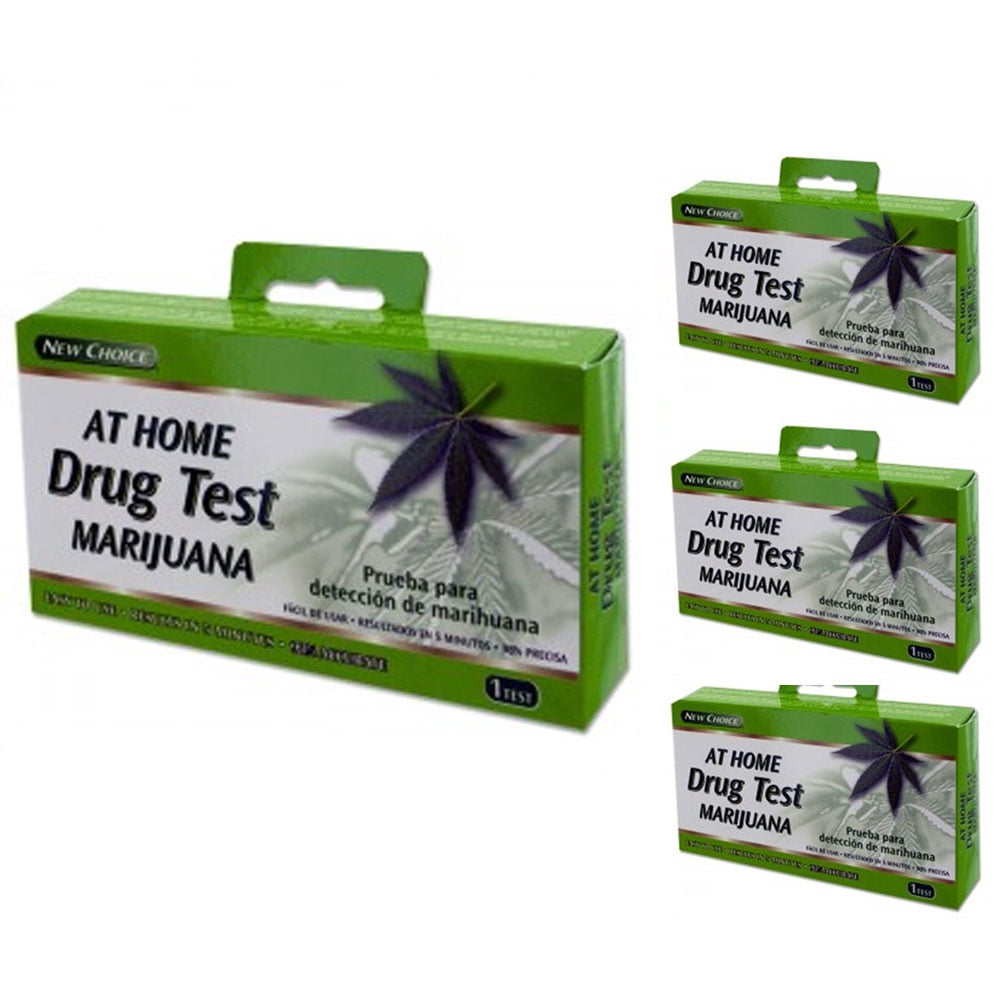 Test results may vary depending on your age, gender, health history, the method used for the test, and other things. Your test results may not mean you have a problem. Ask your healthcare provider what your test results mean for you.
A positive result can mean recent and past marijuana use. The urine marijuana test will be positive if the amount of THC in the sample is more than 50 nanograms per milliliter (ng/mL). If you use marijuana but your test is negative, it could be because your THC levels are below this level. A confirmation test can be done by a more sensitive method if the screening test is positive. Confirmation tests are done to be certain that the original test result is a true result. It is done to make sure the result was not caused by a medicine or other substance affecting the test.
Urine tests can't show the exact day or hour that marijuana was last used. This is because THC can stay in your system even after you've stopped using marijuana. THC can linger on average up to 10 days for a casual user. It stays in your system for 2 to 4 weeks if you use marijuana often, and more than a month if you use it more often.
How long does weed stay in your system?
Urine Test: 30-45 days (daily consumer)
Blood Test: 45-60 days
Hair Test: 90-120 days (daily consumer)
Saliva Test: 1-7 days (daily consumer)
What factors determine the time window for THC still being in your body?
Body Mass (BMI)
Metabolism
Levels of THC in your body
The natural timeline for THC leaving your system is different for everyone, as it is dependent on a number of factors that include age, body mass, metabolism, frequency of exposure, duration of exposure, and the potency of the cannabis consumed.
For most people, it can take as long as 4-6 weeks for traces of THC from cannabis to naturally exit your system from the last point you consumed. Unlike other testable substances, THC is fat-soluble which means it gets stored in your fat cells and organs.
Generally speaking, the less frequent you consume and less body fat you have the lesser amount of time it will take you to cleanse. As you may have guessed, the more frequent and concentrated your consumption is and the higher your body fat levels are will have the opposite effect, making it a longer process to getting THC out that often requires detoxing with a hardcore diet plan.