Overdose Prevention and Response in B.C.
Overdose Prevention and Response in B.C. provides information on how to respond to an overdose, tips to prevent an overdose, information on naloxone, and how the Province is responding to the crisis.
Financial and Service Support
There are number of programs and services available to support individuals who are living with a disability or unable to afford certain medications required to treat a psychiatric condition. Services for People with Disabilities provides information on the various supports and services available, including information on Disability Assistance. Who We Cover outlines information on the Fair PharmaCare Plan which provides coverage for families with eligible prescription drugs and the Psychiatric Medications Plan (Plan G) for coverage of certain psychiatric medications for British Columbians of any age who demonstrate clinical and financial need.
Medical Services Plan of B.C.
The Medical Services Plan (MSP) insures medically-required services provided by physicians and supplementary health care practitioners, and diagnostic procedures. Learn about eligibility and enrolment, benefits, and more.
Child & Teen Mental Health
Child & Teen Mental Health provides an overview of the services and resources available to families from the Ministry of Children and Family Development and a number of partner service providers. Information is available on children and youth mental health intake in British Columbia, suicide prevention, youth forensic psychiatric services, and a number of feature programs focused on children and teens. If you are looking for services or resources in your community, we suggest you use the online directory where you can search by a keyword and your city or review the resources listed in Children and Youth.
Housing
BC Housing develops, manages and administers a wide range of subsidized housing options across the province. Their mission is to make a positive difference in communities through safe, affordable, and quality housing. Visit their website for information about community programs and services, subsidized housing, homelessness services, housing with support (e.g. the addiction recovery program, supportive housing), women fleeing violence, and more.
Healthy Minds, Healthy People
Healthy Minds, Healthy People: A Ten-Year Plan to Address Mental Health and Substance Use in British Columbia is about transforming our approach to mental health and substance use, and working together to support lifelong mental wellbeing of all British Columbians. Visit Healthy Minds, Healthy People to review the strategy, an outline of the goals, progress and partners involved in achieving the outcomes of the strategy.
Mental Health Act
British Columbia's Mental Health Act has important implications for individuals requiring involuntary treatment or receiving voluntary treatment under the act, their families and service providers. Visit Mental Health Act for access to the Act and supporting documentation such as the Guide to the Mental Health Act, the Mental Health Review Board, Facilities Designated under the Mental Health Act, and Mental Health Act Forms.
Mental Health and Substance Use Information and Publications
Mental Health and Substance Use Information and Publications provides a quick, alphabetical index of a number of the information resources, guidelines, strategy documents, and toolkits related to substance use and mental health matters created by B.C. Government and our service partners.
Organizations Supporting Mental Health and Substance Use in B.C.
Organizations Supporting Mental Health and Substance Use in B.C. provides an index of a number of the organizations in British Columbia or Canada who provide support, resources or services for mental health and substance use. If you are looking for a service or resource in your community, we suggest you use the online directory where you can search by a keyword and your city rather than the index of organizations.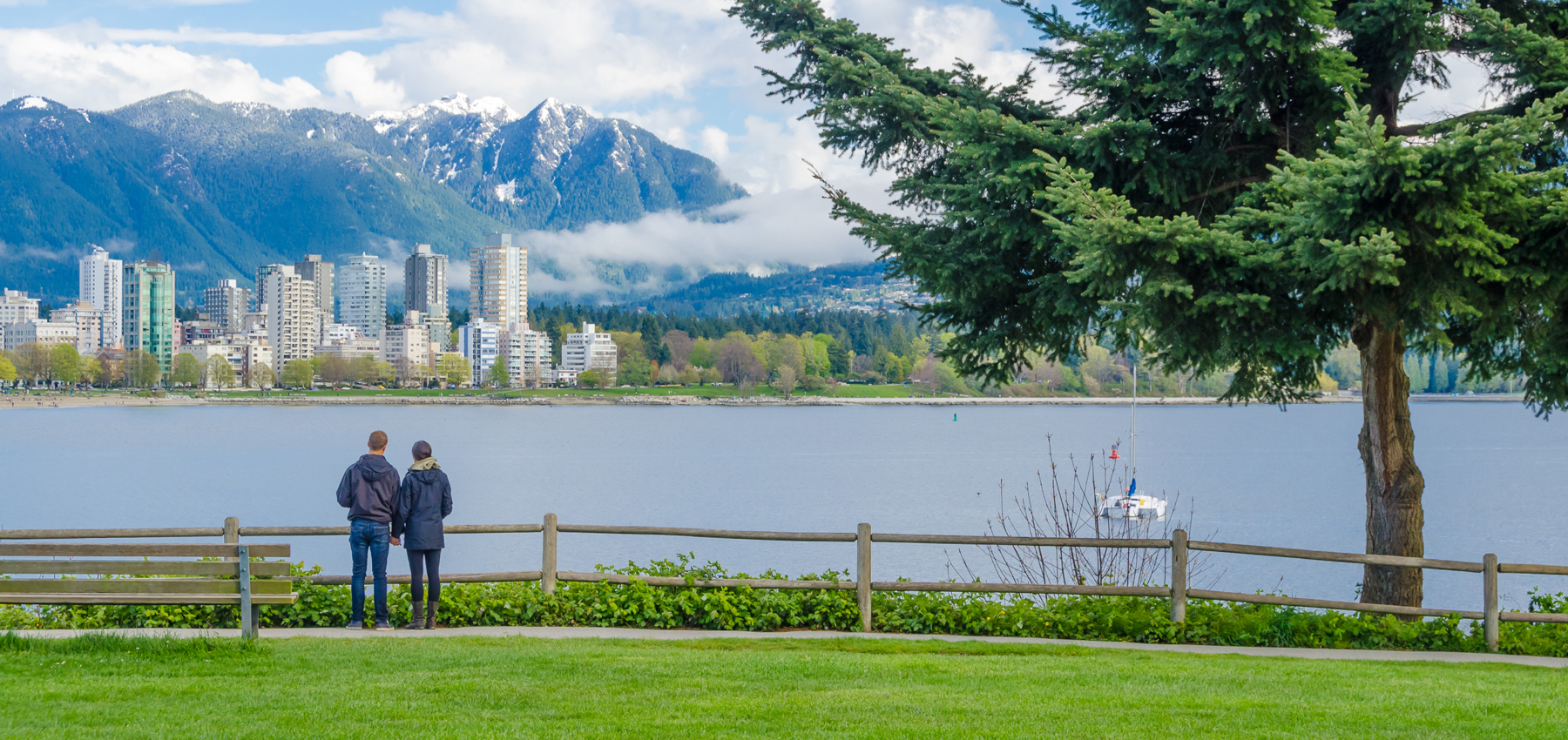 THE LANDSCAPE
British Columbia is Canada's westernmost province, bordered by the Alaskan Panhandle and the Yukon and Northwest Territories to the north, and by Washington, Idaho, and Montana to the south. Alberta lies to the east, and the Pacific Ocean to the west.
Ten mountain ranges push west from the Canadian Rockies, and ancient temperate rainforests hug the coast. In between are rolling grasslands, lush valleys, tens of thousands of lakes, glacier-fed rivers, and even semi-arid desert.
British Columbia's national and provincial parks protect a wide wilderness which represents the best natural features and diverse environments of the province. Approximately 14% of BC's land base in protected, and all of this wild nature supports wildlife in abundance, on land and in the sea.
Travel Tips
Airport Tax
Vancouver Airport charges passengers an Airport Improvement Fee.
The fee is CAD$5 for passengers to British Columbia and Yukon destinations, CAD$10 for other North American destinations, and CAD$15 for destinations outside North America.
The Airport Improvement Fee can be paid at the automatic ticket machines or the manned pay booths located near the security check. Cash (Canadian or American), major credit cards and Canadian debit cards are accepted for payment. The fee can also be pre-paid with your airline ticket at some travel agents.
Passengers are not permitted to enter the flight departures areas beyond the security check without an Airport Improvement Fee sticker.
Airport tax does not apply to passengers with connecting flights on the same calendar day.
Disabled Travellers
All Canadian carriers under federal jurisdiction such as airlines, railways and ferries are obliged to ensure that travellers with disabilities do not encounter "undue obstacles" while using their services. Public buildings have special facilities such as ramps, properly equipped washrooms and automatic doors. In recent years, owners of many commercial buildings have put similar facilities in place as well. By law, there are public parking places at all public buildings and shopping malls for the vehicles of persons with impaired mobility. These vehicles are required to display a disability sign in the vehicle window.
Wheelchair accessibility information can be obtained from:
Canadian Paraplegic Association
780 S.W. Marine Drive
Vancouver, BC V6P 5Y7
Tel: 604-324-3611
Fax: 604-326-1227
Hearing and Speech Impairment Services are available for persons with hearing and speech impairments by contacting:
Western Institute for Deaf and Hard of Hearing
2125 West 7th Avenue
Vancouver, BC V9K 1X9
Tel: 604-736-7391 (voice)
Tel: 604-736-2527 (TTY)
Tourist Alerts
The Royal Canadian Mounted Police (RCMP) are frequently requested to communicate urgent messages to people on vacation. Many tourist facilities co-operate with RCMP, so if you see your name listed in newspapers, at Visitor Centres or hear it on a radio or TV, please phone the number provided.
Accommodation
Throughout British Columbia an Approved Accommodation sign is awarded to tourist accommodations that have met Tourism British Columbia's standards of courtesy, comfort and cleanliness. Qualifying establishments display a white Approved Accommodation sign.
Wherever and whenever you travel, especially during peak season, it is best to book in advance. Each establishment generally requires the equivalent of the daily rate to hold the reservation. When reserving accommodation, it is recommended that you ask for the establishment's cancellation and refund policy.
Hotels, motels and other lodgings are required to list room rates on a rate card, conspicuously displayed in each room. Campground/RV site rates and policy notices must be posted conspicuously in the registration area. Visitors should contact the establishment directly to verify all quoted rate details.
Accommodation bookings are subject to a total tax of 16.15% – being 5% GST (Goods and Services Tax), 7% PST (Provincial Sales Tax), and 4.15% HRT (Hotel Room Tax).
Complaints about an accommodation facility should first be addressed with the management of the property. If not resolved, the matter can be referred to:
Manager of Accommodations Program
Tourism British Columbia
P.O Box 9830
Stn. Prov Govt
Victoria, BC
V8W 9W5
You can find out about Dabbing here!