At low doses, shrooms can change your sense perception, warping surfaces, overlaying visual perception with repetitive geometric shapes, altering colors and changing how sounds are perceived. Hallucinogenic effects include auras around light, "breathing" surfaces and afterimages or "tracers." Higher doses can cause synesthesia, distort cognizance of time and space, and give the user a sense of melding with the environment. More complex open or closed-eyes visual hallucinations are also possible, but are rarely confused for reality. Using shrooms also produces subjective emotional effects, which can range from hilarity to heightened anxiety. Magic mushrooms also dilate pupils.
Magic Mushroom Benefits
Shrooms have the potential to aid in the treatment of depression, eating disorders and addiction, but the study of psychedelics and their applications in medicine and psychology is still in its infancy, hampered by its Schedule I Narcotics status and the United States' War on Drugs. However, shrooms have shown promise in combination with psychotherapy. Psychedelic use, including psilocybin, can produce spiritual benefits similar to meditation or other mystical experiences though comparing subjective effects isn't easily quantifiable.
A 2006 study by Roland R. Griffiths published in the journal Psychopharmacology found that users reported joy and extreme happiness, with elevations in how participants rated their "positive attitudes, mood, social effects, and behavior," even two months after consuming psilocybin mushrooms. Volunteers reported increases in a variety of "mysticism" and "state of consciousness" categories, including "sacredness," "intuitive knowledge," "transcendence of time and space," "deep felt positive mood" and "ineffability."
You can find out about Troubleshooting common cannabis plant problems here!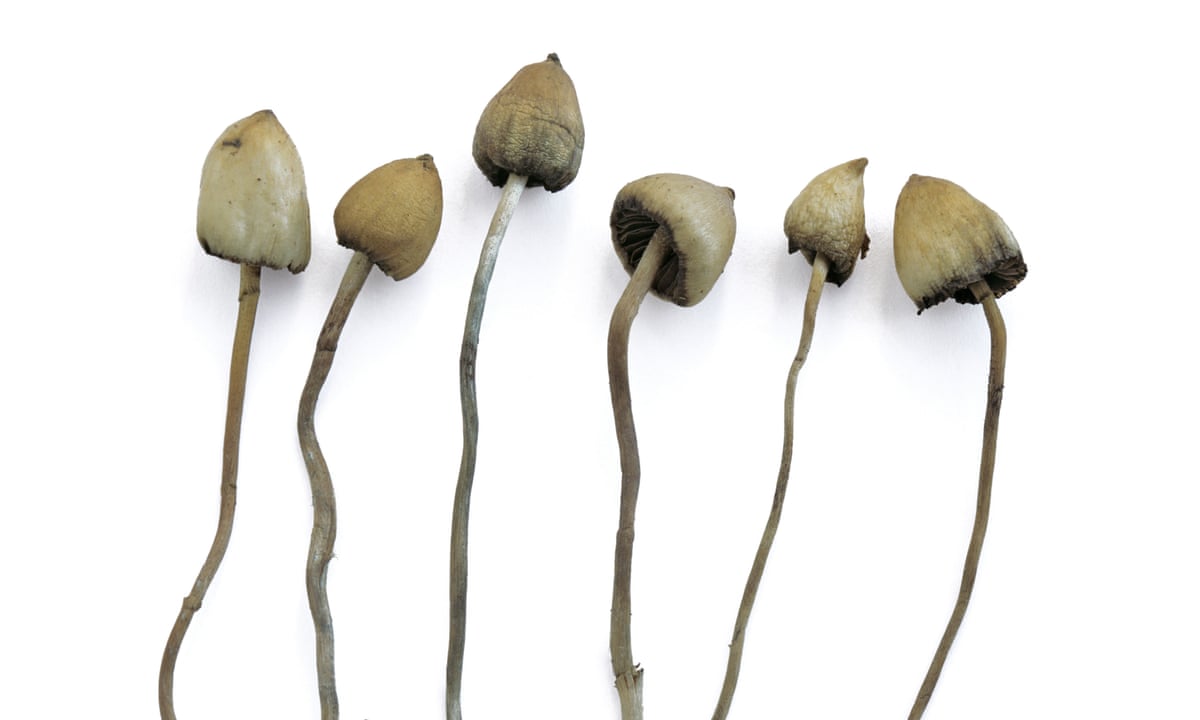 67 percent of the 36 patients in the trial study described their experience with magic mushrooms as "either the single most meaningful experience of his or her life or among the top five most meaningful experiences of his or her life," ranking it similarly to the birth of a first child. None of the participants rated their experience with psilocybin as "having decreased their sense of wellbeing or life satisfaction."
In follow-up studies published in 2011 and 2017, Griffith found permanent positive effects of psilocybin use—including heightened openness, gratitude, forgiveness, coping and "death transcendence"—particularly when combined with other spiritual practices, like meditation. However, at least one of the listed effects failed to replicate in a subsequent study.
Studies have also shown magic mushrooms can reduce depression in cancer patients and treat cigarette addiction better than pharmaceutical products like Chantix.
How Shrooms Work
Psilocybin in magic mushrooms becomes psilocin in the human body, which binds with serotonin receptors in the brain, particularly receptor 5-HT2C, which regulates the release of neurotransmitter chemicals related to appetite, cognition, anxiety, imagination, learning, memory, mood and perception. Psilocin increases activity in the visual cortex, while decreasing the part of the brain responsible for your ego, or individual sense of self.
In nearly all cases, yes. Psilocybin and psilocin are listed in Schedule I of the Controlled Substances Act, making it illegal to cultivate or possess psilocybin producing mushrooms for either personal consumption or distribution.
However, they can be used for scientific research under tightly-controlled conditions with a special license from the Drug Enforcement Administration.
Because federal law does not list the various species of mushrooms containing psilocybin themselves, some people arrested for criminal possession, cultivation or distribution of mushrooms have claimed innocence. Regardless, in most cases psilocybin, and psilocybin-containing mushrooms are illegal federally and statewide, with cultivation, possession and sale offenses being grounds for arrest.
Oregon becomes first state to legalize magic mushrooms as more states ease drug laws in 'psychedelic renaissance'
Oregon on Wednesday became the first state to legalize the active ingredient in so-called magic mushrooms on an election night that saw more states ease restrictions on recreational drugs across the country.
Oregon's Measure 109 will give legal access to psilocybin, the main active ingredient in "magic mushrooms," for mental health treatment in supervised settings. As of Wednesday at about 6 a.m. ET, the measure was passing with 55.8% support and over 2 million votes cast, according to Oregon's Secretary of State.
While some cities have moved to legalize and regulate access to the drug, Oregon will become the first state in the country to legalize it on a statewide basis if the measure passes and becomes law. Supporters of the measure point to the medical benefits of the drug, which has been shown in some studies to benefit trauma survivors.
Through Measure 110, which has captured more than 58% of the vote so far, Oregon would also decriminalize the possession of small amounts of some hard drugs, including heroin and LSD. Instead of criminal prosecution, people in possession would face a $100 fine, which can be waived if the person agrees to pursue treatment, according to the measure.
The field of psychedelic-enhanced therapy has increasingly garnered interest among investors, including big names like billionaire investor Peter Thiel.
Ronan Levy, the cofounder of Field Trip Health, a Toronto-based company that provides psychedelic-enhanced psychotherapy, said the ballot wins are "fantastic news" for what he called the psychedelic renaissance. His company went public last month and is traded on the Canadian exchange.
Research is mounting that indicates the benefits of using psychedelic drugs to enhance therapy, Levy said, adding that "there's almost no mental health condition right now that's not being looked at." However, he added that, the drug alone isn't necessarily helpful; it needs to be taken under supervision of trained personnel, which is what Field Trip Health offers.
Levy added that he expects more states to legalize the use of psychedelics in supervised settings in the years to come. He said there would have been more ballot measures up for vote this year, but the pandemic got in their way, making it difficult to garner enough signatures to land on the ballot.
In an election year like no other, Oregon's not alone in the "psychedelic renaissance."
In the District of Columbia, residents voted to decriminalize the use of magic mushrooms and other psychedelic substances, including the active ingredients in ayahuasca and peyote, with the passage of Initiative 81, the Entheogenic Plant and Fungus Policy Act of 2020. As of about 2 a.m. ET, the initiative had passed with a landslide 76.3% of the vote.
The measure doesn't legalize the drugs, it makes possession of the them among the lowest enforcement priorities for D.C. police, according to the initiative, which still faces hurdles before it becomes law. The D.C. Council needs to approve the measure before sending it to Congress for review. Congress then has 30 legislative days to block it or allow it to become law.
A spokesman for the American Psychological Association said the organization does not have a stance on either the legalization or decriminalization of psychedelic drugs.